(hidden) helper text to format the ABOUT rich text with this font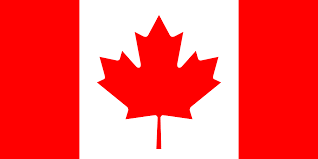 Canada has always been among the most successful countries in developing overall skiers, and among the most successful of those skiers has been Judy McClintock-Messer.
Skiing for Canada in nine World Championships from 1979 to 1995, Judy was able to contribute to her country's team score in every year. The highlight of her team contribution came in 1991 when Canada became the first team ever to defeat the U.S. in the World Championships.
In those nine Worlds Judy received a medal in overall five times. There were three bronze medals in 1987, 1991 and 1993; one silver medal in 1985; and she capped her career with a gold medal in her final World Tournament in 1995. Along with her five overall medals were two event medals, both in Tricks: a bronze in 1995 and a gold in 1985.
Not surprisingly Judy dominated Canadian skiing during her career with more than 30 national titles and 48 national records including the Canadian trick record which stands to this day. Tricks also served her well at the U.S. Masters where she won the overall in 1981.
Judy grew up in a water skiing family. Three of her brothers were competitive water skiers, and Joel McClintock was World Overall Champion in 1979. Judy and Joel remain the only siblings who have been World Overall Champions. Judy was inducted in the Canadian Water Ski Hall of Fame in 2004.
I am pleased to announce the induction into the International Hall of Fame of one of the world's outstanding trick and overall skiers, Judy McClintock-Messer.