Florida Water Ski Federation, Ski Club of the Palm Beaches, Southern Region, Friends
(hidden) helper text to format the ABOUT rich text with this font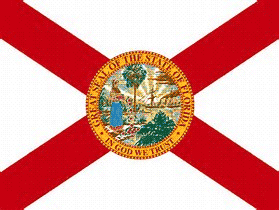 A Master of Driving a Boat

We joyfully remember Bob Long, boat driver and friend. Before there was throttle control, before there was electronic timing, when high tech was a stop watch with a 10 second sweep hand, there were few that were true masters of driving a boat, "swamis" of the throttle and wheel. Bob was one of them. He could make a hot time feel like a slow time. Skiers loved to see him pull up in the driver's seat. He was invited to drive the first Pro Tour, held at his home site, Okeeheelee Park. Bob travelled the country as one of the most reputable boat drivers in the United States.

The Ski Club of the Palm Beaches (SCPB) is one of the oldest ski clubs, and Bob Long probably would hold the club record for longest association as an active club member. Bob served occasionally as a board member, but really preferred just being one of the working club members. His many skills were put to work at several sites that the SCPB developed.

He lived on Lake Osborne in Lantana, the early ski site for SCPB. He had such a natural ability and contagious enthusiasm to learn all aspects of water skiing. He had beautiful slalom form, he could trick and jump. In the 1970s when the SCPB was primarily a show ski club, Bob was an integral part of the show team. It was a summer job at Tommy Bartlett's that the boat driver in Bob Long was crafted. He always cared more about being in tune with the skier, always concerned that he not hurt the skier's performance. This empathy for the skier marked his distinguished driving career.

Besides being a naturally gifted, multi-talented water skier and one of the very best boat drivers, Bob Long was one of the kindest, most positive people around. He was selfless, never seeking the spotlight. He never said anything unkind about anyone. He could see the best in everyone. He was happiest around family, friends, boats, and water skiing.

Thanks to his dad, Don, his wife, Suzy, his children: Morgan, Danielle, Robby, and Isabel for sharing Bob with the water skiing world. It is a much better place for Bob's drive through it.